#075 – Embarking on an invigorating journey with an incredible woman, adventurer, and traveler, Sara Iannacone, this podcast episode takes you on a whirlwind journey around the world and back. Raised in quaint Mystic, Connecticut, Sara's love for travel was kindled early on in life, leading her on a globe-trotting journey filled with culinary adventures, cultural explorations, and a candid portrayal of her battle with anxiety.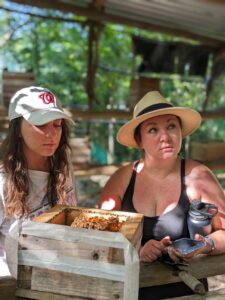 Sara's travels have allowed her to experience local communities across different parts of the globe, providing a unique perspective on the impact of tourism. From spending a day with a family living without electricity to visiting a village with a conservation program, her journey is about more than just seeing new places; it's about truly experiencing them.
As Sara's journey unfolds, she opens up about her daring decision to leave her corporate job to pursue her dreams. Despite the anxiety that sometimes accompanies her adventures, Sara continues to embrace life and pursue her passion for travel. Her experiences serve as an inspiration to all of us who desire to explore the world, break barriers, and follow our passions, regardless of the challenges we face.
Sara's travels also delve into her personal life, sharing her charming engagement story and her love for culinary adventures. Her stories ignite your senses, from exploring Mexican food markets to engaging in cultural experiences in various parts of the world. Above all, Sara's story is a testament to the power of gratitude, vulnerability, and the relentless pursuit of adventure.
One of the most insightful parts of Sara's journey is her experience with anxiety. Recognizing her limitations and making concessions to accommodate them, Sara shares her strategies for managing anxiety while traveling. From carrying a medical kit to avoiding risky hikes, her approach to managing anxiety is both practical and empowering.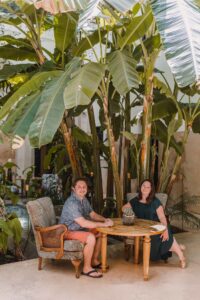 The support Sara receives from her husband and friends plays a crucial role in her journey. Their understanding and willingness to give her space when needed is a testament to the power of support and understanding in managing anxiety. Through her experiences, Sara has learned to trust herself and gained confidence in taking risks and exploring new places.
Throughout her travels, Sara has had some incredible experiences. From the scariest place she's ever been to the most romantic place she's been with her husband, her stories are filled with adventure, excitement, and life lessons. Her experiences in Morocco, Guatemala, and Italy are not only fascinating but also provide unique insights into different cultures and ways of life.
As a traveler and adventurer who has dealt with anxiety and panic attacks, Sara Iannacone is an inspiration. Her journey shows us that it's possible to overcome challenges and pursue our passions, regardless of the odds. Whether you're an adventurer at heart or someone struggling with anxiety, Sara's story serves as a reminder that we can overcome obstacles, embrace life, and pursue our dreams.
In conclusion, Sara Iannacone's journey is a testament to the power of resilience, courage, and adventure. Her story inspires us to push past our fears, embrace life, and chase our passions. Whether it's exploring new cultures, indulging in culinary adventures, or tackling travel anxiety, Sara's journey encourages us all to embrace the world and make the most of our experiences.