#066 – Outdoor adventures hold a unique allure for those who are brave enough to step out of their comfort zones and embrace the unpredictability of nature. Our recent podcast episode features Haley Suebert, a biomedical engineer with a passion for hiking, camping, and outdoor travel. Her journey from the hot deserts of Phoenix, Arizona to the snow-capped peaks of Colorado paints a captivating picture of the thrill and challenges that come with navigating the great outdoors.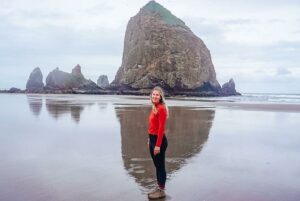 Raised in Phoenix, Haley's love for the outdoors developed gradually, fueled by her relationship with her husband and their shared passion for adventure. The pair would spend their weekends and holidays exploring different landscapes, hiking, camping, and indulging their love for travel. They've even ventured into the world of backpacking, planning to undertake more trips in the near future.
A key element of Haley's outdoor adventures is her fondness for alpine lakes. While many Colorado natives pursue 'peak bagging', the practice of climbing mountains over 14,000 feet high, Haley prefers the serenity and beauty of alpine lakes. This preference highlights her unique approach to outdoor exploration, one that prioritizes personal enjoyment over popular trends.
However, outdoor adventures are not without their risks. Haley recounts a harrowing experience in the Grand Canyon where lack of preparation almost resulted in a perilous situation. This incident emphasized the importance of thorough research and safety precautions when embarking on any outdoor excursion. Haley also highlights the immense value of possessing a wilderness first aid certificate to ensure a safe journey.
The reality of outdoor experiences, as Haley points out, is often different from what is portrayed on social media platforms like Instagram. She shares her encounters with popular outdoor locations such as Colorado's Maroon Bells and the Wave in Arizona, shedding light on the gap between online hype and actual experiences. Yet, these encounters have not diminished her love for the outdoors. Instead, they've enhanced her appreciation for nature's unpredictable beauty.
Despite the occasional mishaps and challenges, Hailey views her outdoor adventures as invaluable life experiences. She recounts a camping trip in Texas, where a series of misadventures resulted in a cherished memory. On a more emotional note, Hailey opens up about the loss of her beloved horse, Mighty, and how she found solace in the mountains during this difficult period.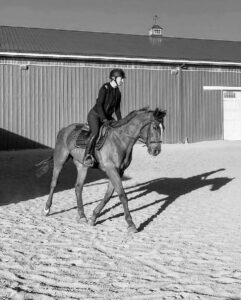 In essence, Hailey Suebert's story serves as a reminder that the great outdoors is not just about picturesque landscapes and adrenaline-pumping activities. It's also about embracing life's challenges, celebrating the unexpected, and finding peace amidst nature's beauty. It's about setting your compass towards the next adventure and savoring the journey along the way.
Be sure and give Haley a follow on Instagram @heartoutdoorswithhaley.