#065 – Ever found yourself standing at the precipice of a new life, heart pounding with a mix of fear and exhilaration? That's exactly where our guest, Tara, found herself when she left Texas for Utah, knowing not a soul. Trading in her comfortable known for the wild unknown, she embraced her courage in a whole new way. In a heartfelt conversation, we talk about what it means to be courageous and how this trait influenced Tara's passion for hiking.
Picture this: A lone woman in a new state, accompanied only by her furry friend – a constant companion in her battles against loneliness. Tara's tale of forging new paths, both literally and metaphorically, will resonate with anyone who's ever found themselves in unfamiliar territory. Her story is not just about the physical act of hiking but rather the exploration of her inner strength. We talk about her adventures, her inspirations, and how she managed to form a small but strong family in a place so far removed from her roots.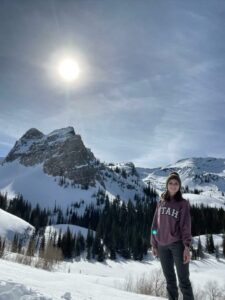 It's one thing to hike, it's another to do it in the harsh winters of Utah. But not for Tara. She shares her love for winter hiking, her favorite trails – Sardine Peak and Lake Blanche – and even her toughest trails like Pfeifferhorn. At its core, this conversation is a testament to human resilience, the joy of discovery, and the spirit of adventure. So strap on your hiking boots, and join us as Tara takes us on her journey of courage, resilience, and the beauty of the great outdoors.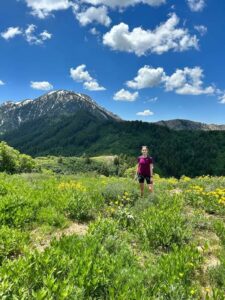 Thank you for listening to Journey with Jake. Please give Tara a follow on Instagram @tara.on.a.hike to see more of her adventures.  To learn more about me and my guests give me a follow on Instagram @journeywithjakepodcast.