#048 – What is shuffle dancing?  I was unsure myself, but I was mesmerized by these content creators shuffle dancing on Instagram.  I could see passion in their moves and just a strong energy coming from them.  One of these dancers is Charley McGarry.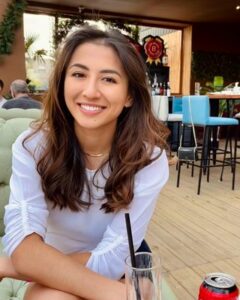 Charley only recently picked up shuffle dancing during the COVID 19 Pandemic, but she has made quite a name for herself and has such a dynamic personality.  We explore this world, but also tap into some of Charley's thoughts on keeping balance as she lives her life and finds the time to enjoy her passion as a shuffle dancer.
For more information about Charley give her a follow on Instagram @charleymcgee or on TikTok charleymcgee_ .
Thank you for your continued support of Journey with Jake.  For more information, pictures, and clips from the show give me a follow on Instagram @journeywithjakepodcast .  Feel free to send any comments to jake@journeywithjake.net or direct message me on Instagram.